~~Accolades~~
We love what we do and it shows. Please enjoy some of our accolades.
(more on the The Knot, Wedding Wire, Google, and more)

Bride and Groom Interview with Elly's Photography about The Silk Veil: (pictured above)

Question: What was your favorite detail? "Too many! I loved the way Ivy arranged our centerpieces with the clocks, candles, and ornaments. It was a lot of work to shop around and then play with different ideas, but totally worth it because it gave me a great sense of pride to see the finished product.......
Question: What advice would you have for other engaged couples as they plan their weddings? "Hire a Day of Coordinator at the very least, especially if you are doing a lot of DIY. It's worth the peace of mind, really. Before we started planning, I would have totally minimized the need for one. But after we got into the thick of it, I was so thankful we had ours. I couldn't imagine attempting to manage the execution of it all or even trying to delegate it to friends and family. We all just got to show up and enjoy ourselves. To me, she was one of our best investments.

YOU ROCK!!!
Saturday night was a magical night and you played a big part in making it that way - almost as big as that full moon!
I can't thank you enough for handling my request to turn around those tables after I blew it in getting the numbers to you - I know it was a big task and you did it with such grace. Thank you! The linens looked fabulous too - I thought both rooms were beautiful.
I also loved your assistant - it's obvious you know the value of surrounding yourself with good folks. The whole night ran like a well-oiled machine, yet you guys were never in anyone's face. You were like the Wizards of Oz, running things from behind the screen. Emily described the night as "perfect" and I know she will give you rave reviews on-line once she returns and if someone is ever looking for a verbal reference, send them my way. I could go on and on.....Suffice it to say that I appreciate all of your advice, your patience, your eye for detail, and the way you went "above and beyond" to pull off such a beautiful event. Your calm demeanor makes you well-suited to your job -- as does your sense of humor:) It was an honor and a pleasure Miss Ivy - I loved working with you. We are grateful.
-Anne McGrane (Mother of the Bride)


---
I can say so much about Ivy.... She is/was the ABSOLUTE best! I originally contracted her for DOC. However, after "attempting" to plan my own wedding, I realized I needed help - structure. I reached out to Ivy to upgrade my package and she took my vision and brought it to life with PERFECTION - no exaggeration!
From start to finish, she did an AMAZING job. From reviewing contracts, to keeping within your budget, to reminding me of the little things we tend to forget, to bringing me back in from potentially spending unnecessary money. For me, communication was important – no question was ever a dumb question. Ivy took the time to make everything make sense, and/or why something would not work. There was not a time that I could not reach her, even times, I reached out to her after "normal" (11PM) hours not expecting a reply, she replied.
Everyone told me, do not worry something always goes wrong on wedding day, but I beg to differ. My wedding day was beyond words. It was all that I dreamed and more. My husband and I was so amazed at the work the team did, it brought us to tears. My entire wedding party, including my Pastor raved about Ivy's professionalism, attention to detail, her ability to organize and execute, and keep everyone on point. I had been to seven weddings prior to own, and grateful to have had the opportunity to have Ivy execute my wedding. She is definitely a Godsend with a gift/talent that many lack. I would highly recommend any Bride & Groom use her for their wedding services, and MORE!! :) :) T. Boyce

---
Amazing! Ivy was a fantastic coordinator, making sure that everyone in our group was where they needed to be, when they needed to be there (with our clan, I know that was like herding cats). She was amazing in helping us think through details that just hadn't occurred to us, and

making sure that all the vendors were on the same page so that the whole day ran like clockwork. I would definitely recommend her to anyone!! Amy V
---
5 STAR WEDDING PLANNER/COORDINATOR! I hired Ivy for Month of Wedding Coordination and being the hard worker she is, she was involved in assisting me well before the month of ! I was also planning my wedding long distance and she made it so easy for me to work with her over the

phone and through email. Ivy and her assistant Lisa executed my wedding rehearsal, ceremony, and reception flawlessly! I can't thank them enough for all that they did to ensure my day was perfect! Danielle
---
---
~~~~~
Hi Ivy!!!
On behalf of my HUSBAND and I, as well as the rest of my family, I just wanted to send a HUGE thank you to you for all that you did for us this past weekend. Our wedding day was absolutely perfect and I don't think it could've been any better of an exact replica of what I had envisioned in my head for it to be! We felt so relaxed and able to fully enjoy the day/ceremony/reception because of your help!
Thank you again! We are so grateful for all that you did!
Best,
Ashley and Adam Tipper 9/3/16


~~~~~
Dear Ivy,


You did it! Your captured the admiration of the bride, her mother and all the female friends and family that came to be of assistance for the Gallagher/Kaloz wedding. There was truly a clear direction and division of labor when you stepped into the venue to guide the wedding rehearsal and the dinner reception. Thank you for putting your mark of professionalism on every detail from flowers placed atop the pedestals to creating a flow around the tables and keeping seat placement flexible.




Thank you so much for listening to our concerns and coming up with workable solutions. Your skills and experience are truly remarkable! I can't imagine doing any event without your service that is complete with communication radios to link your staff members. Your assistants worked as a team to accommodate any need or question that arose.


Please share our five star rating and references. I would be glad to brag about lots more of the efficiencies you & your staff provided us so that we could totally enjoy the event ourselves. You can feel proud that you gave the families a real sense of comfort so they were able to enjoy being true guests
I am so grateful that the bride did such a careful selection research to choose

the very best planner ever.




Still singing your praises,


Diane Gallagher MOB 

~~~~~
I Can't begin to thank everyone enough for making our wedding day truly special and an absolute success!! But to you Ivy Honeycutt, I am indebted!! It could not have happened without you...you were truly phenomenal and an absolute delight to

work with...what amazed me the most was how easy you made it all seem..this one goes down in the books!! Even though you had less than 30 days to pull it off, you my dear blew our expectations!! and for this I can only keep on saying: thank you, thank you, thank you!!

Kaja.Nwakoby

~~~~~
Hi Ivy,


Well done! You and your team did an awesome job for my best friend Tiffany and her husband Keith. Thank you for being personable and professional. Thank you for handling any issues that came up. It was an awesome day!




God bless you and your team for your hard work & passion for what you do.




Sincerely,

Marissa Maid of Honor-

~~~~~


Ivy,We can not thank Ivy and the Silk Veil team enough for making our wedding day so special. Our day was perfect thanks to Ivy's hard work and dedication to planning. She went above and beyond to ensure a stress free, well planned wedding day from start to finish. Thank you Ivy for making it a day will never forget!!
The Greene's
"Thank you, Ivy! You did a fabulous job!"
A Few hand written letters and cards!

---

Want to see more? We have reviews on The Knot and over 64 reviews on Wedding Wire along with notes, letters and cards from our previous couples and their parents. When we met, I will be more than happy to show them to you. Schedule your appointment today!

---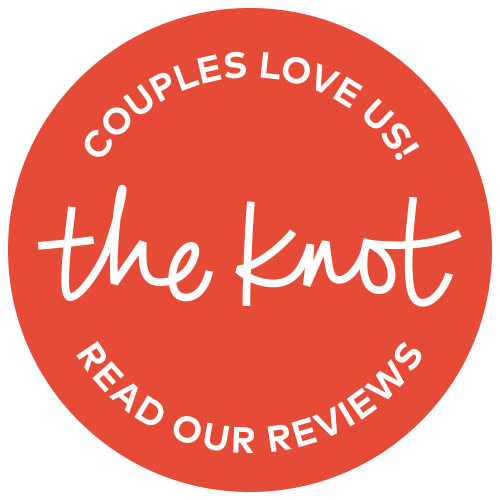 Header Photography Credit: Melissa Joy Photography